MISSION STATEMENT
Our commitment is to remain an integral part of all industry partners' current and future success through integrity, professionalism, knowledge, hard work, and continuous improvement.
CORE VALUES
Provide opportunity in business & concern for the well-being of all employees & their families.
A commitment to personal performance, and building strong relationships, to meet the expectations of our manufacturers & industry stakeholders.
Enthusiasm, Respect, Teamwork, Fairness, Family Values, Patriotism, and Caring in all relationships.
Maintain a strong financial base, reinvesting profits to secure the future for our industry partners and our company.
PROFESSIONAL DEVELOPMENT
SPIRIT GROUP, INC. believes in the value of professional development and has 3 Certified Professional Manufacturers Representatives (CPMR) on staff, as well as Certified Sales Professionals (CSP). Professional sales training, knowledge of consultative selling techniques, and three years of executive education provides an understanding of how to run an effective and forward-thinking manufacturers rep firm.
For more information go to www.CPMR.biz and www.aimr.net.
Spirit Group is a proud and active member of AIM/R.

OUR HISTORY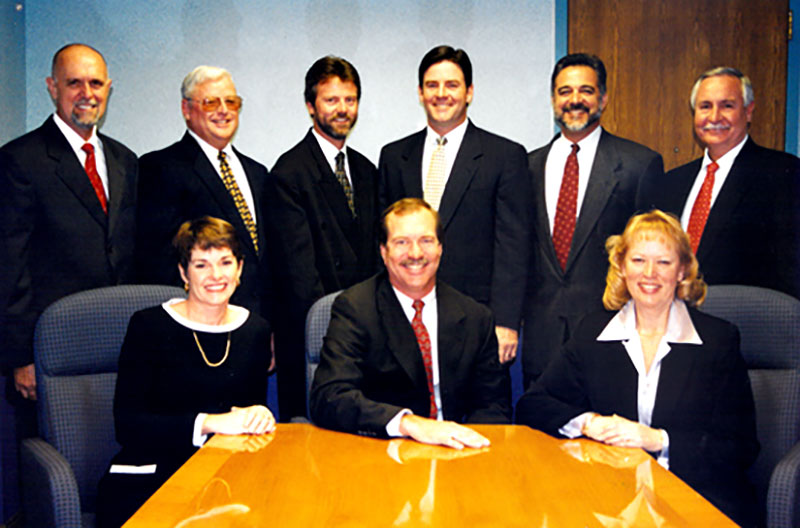 Founded in 1994, Spirit Group was formed by a small group of friends and business associates who had worked together in our industry for a number of years. Much of our success can be attributed to the hard work and dedication of that original group. We began with 8 lines and 8 people, tremendous product sales experience, strong industry relationships, and a unique understanding of the sales dynamics of our market.  Today, the success of our agency can still be found in a close-knit company culture that inspires comparable work ethic and similar philosophies of business and life. We have a management group that is experienced, diverse, forward-thinking, and adaptable to change that will secure the future for our manufacturers, our customers, and our sales agency.
Spirit Group Inc. was named the 2013 Manufacturers Rep of the Year by Supply House Times.